In our last issue model and actress Celine Alva represented for MagChop, today she wins an award with her cast at the 4th Annual WideScreen Festival (APR 13-15, 2018).
With Ciro Dapagio / Celine Alva Winners All Categories
Best Actor / Best Actress / Best Web Series The MobKing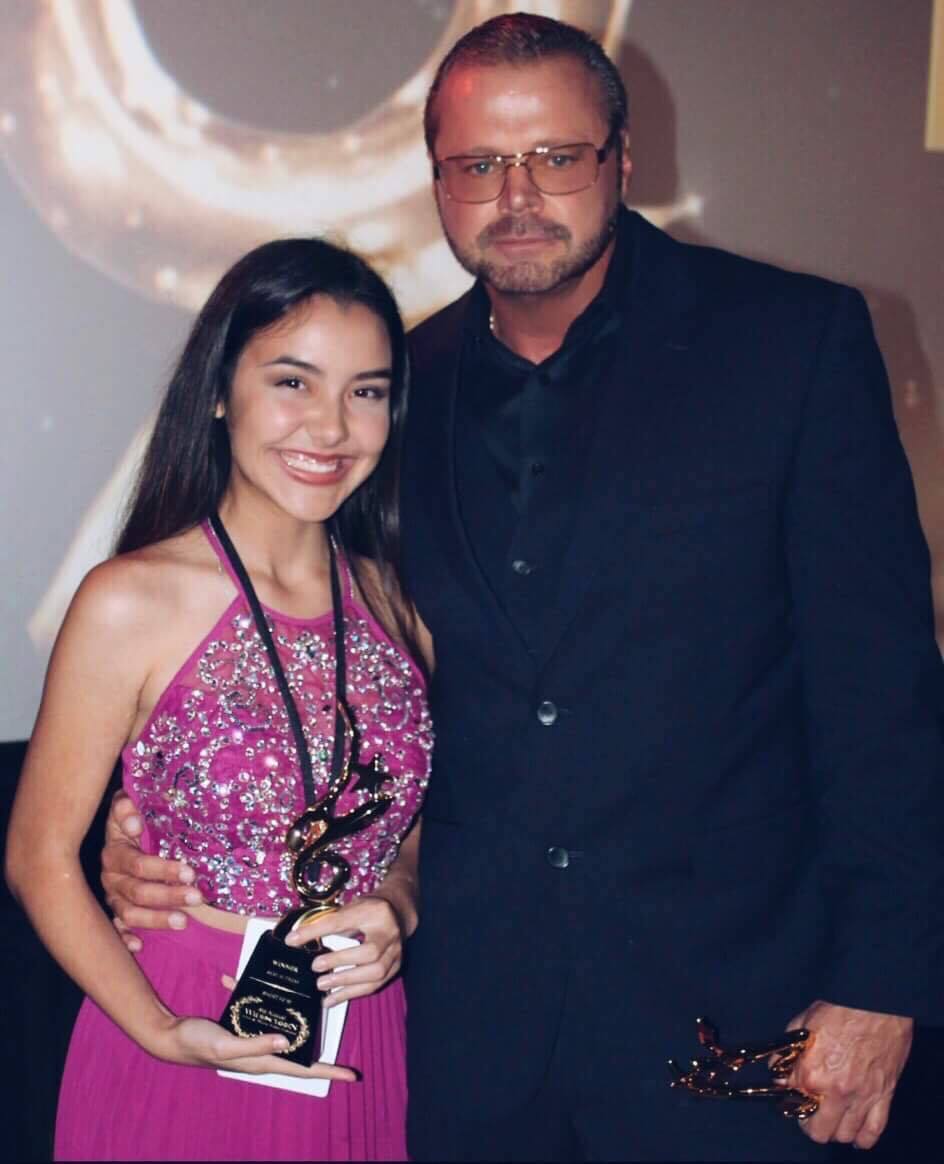 Ciro Dapagio Antoni Corone Jorge Jokes Yanes Thank You!!!!!! For giving me the opportunity and believing in me to bring your vision to life. 4th Annual WideScreen Awards (SUN APR 15) Jarrod Knowles Thank you, It an honor to share this award and moment with our Mobking Fans Pedro Rico Thank you for putting The MobKing in my path. We did it Mobking Family !!!!!!!!!!
THE MOBKING: EPISODE 3 CARINA from A JOKES FLICK on Vimeo.
Celine Alva is the epitome of a rising star. She began her acting career in theatre at the age of 9, and it wasn't long before people noticed that this quiet and humble young lady would eventually become an acting powerhouse. She is able to evoke a wide range of emotions, and as a result, has played a wide variety of characters. She is very professional and takes her training seriously.
This lovely teen admires the work of actresses like Dakota Fanning, Angelina Jolie, Meryl Streep, and Julia Roberts. She enjoys the more dramatic roles and embraces the challenge of developing that type of character. She is passionate about her craft and very focused on growing her career in the film industry.
– IMDb Mini Biography By: Richard Sosa